The pharmaceutical industry in Romania was calculated at around 3 billion euros for 2017.
Following the assessment made by CEGEDIM Romania, mid-2017 the Romanian pharmaceutical market had a favorable evolution.
Non-prescription drugs, dietary supplements and personal care devices (OTC) reached a value of 3.104 billion lei in 2017, an increase of 18.8% over the previous year, according to data from a specialized report.
From the data collected from CEGEDM, the top-of-the-box corporations (July 2016 / July 2017) for the past 12 months did not change compared to the previous quarter, Sanofi (including Zentiva) being 59.4 million units , followed by Sun Pharma (including Therapy) with sales of 48.9 million units and Servier (including Egis) with 31.8 million units.
TOP 10 Companies Romania 2017 Farm (units sold)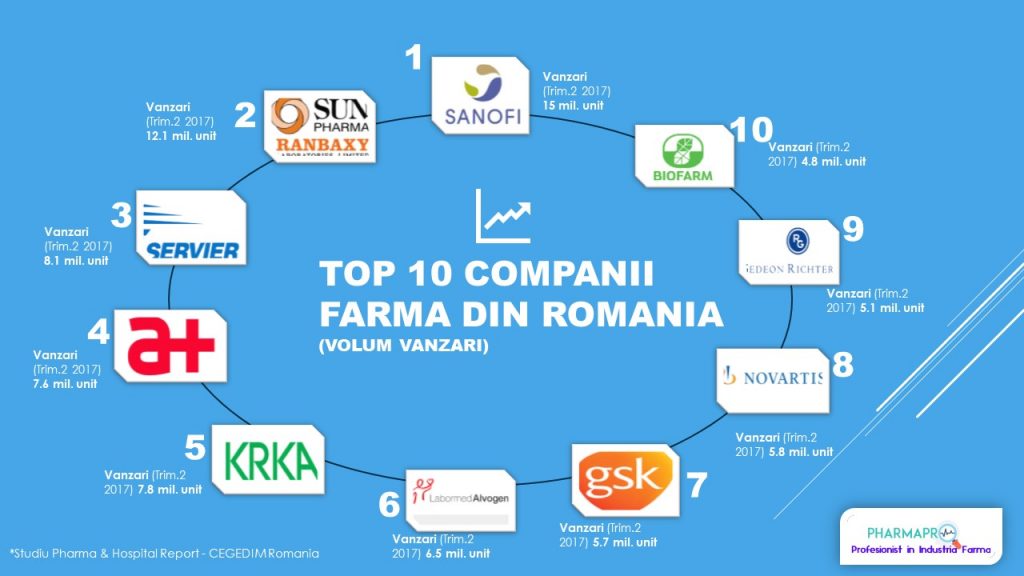 The composition of the first 3 companies in terms of sales value for the last 12 months does not change first, with Abbvie with 899.6 million lei, followed by Sanofi (including Zentiva) by 878.7 million lei, and by Novartis (including Sandoz) 619.8 million lei.
TOP 10 Companies Romania 2017 Farm (sales value)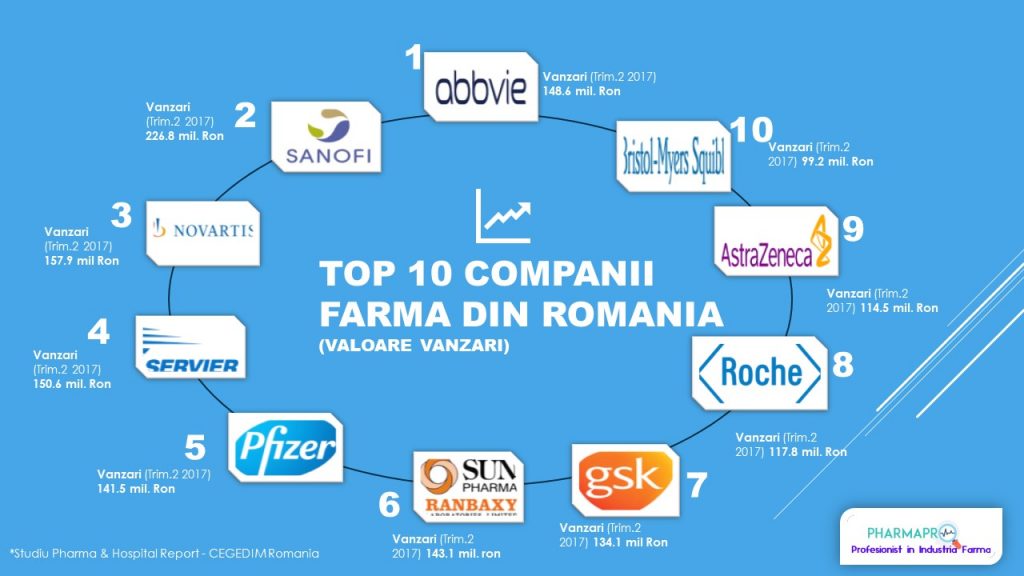 ###
Thank you for your interest shown! If you find this useful, interesting or inspirational article, I invite you to leave your comment below or here.
For other articles and inspirational pills, check out our site or Facebook page.