Interview with a pharmacist – Pharm. Paul Andreianu
# I have learned that life is not always fair.
#The cure for the Romanian society disese was not invented yet.
 #The key is to read more, about the proffesional aspects as well as about thethings outside our profession.
# Today's pharmacists limit themselves to small segmens of the pharma industry and loose sight of the fact that according to everyone's calling, they could be an added value to another segment.
Romanian pharmacist. Specialised in clinical pharmacy. Added specialisations in oncology, TPN, management and law.
He started his activity with one of the largest producer of generic medicines in Romania, Sicomed (currently known as Pharmaceutical Zentiva Group part of Sanofi-Aventis) in the production departament, then he continued his activity in the quality management departament, logistics, project management remaining loyal to Zentiva until 2010. He then changed the registry.
After more than 15 years of experimenting with the pharmaceutical market in Romania, with an experience that deserves al the appreciation one could have, Paul Andreianu is now a specialist in quality systems (GMP, GDP, ICH Q7-Q11) and currently has his own consulting firm in the UK .
At the same time he was involved and experienced the hospital pharmacy of Moinesti Emergency Municipal Hospital, being involved in the activities of two European associations:  the European Association of Hospital Pharmacists – EAHP (Romanian delegate to the General Assembly during 2013-2015, internal auditor during 2014-2016, the only Romanian participant at the Summit in which the guidelines of the hospital pharmacy directive were established in Europe) and the European Society Oncology Pharmacy (ESOP).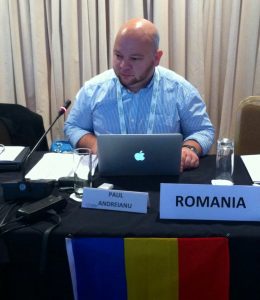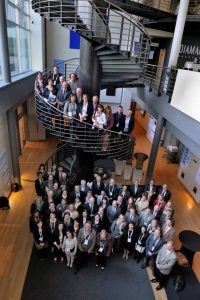 When he talks about himself he is very brief:
European citizen. Father.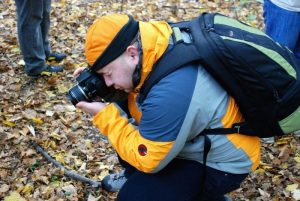 15+ years of pharma industry and healthcare experience. Present in all the industry's segments.
 Paul's secret: his hobbies, amongst them is photography, he is also involved in charity work  and does some volunteering.

How did you start your career? Was it your dream?
In choosing the faculty, I took into account some practical considerations (combining the passion for chemistry and mathematics, to be at a distance from my hometown) rather than a career vision.
My career started by doing just a little of each in a small community pharmacy. From the reception, to the recipe, from the ground, he repaired a cracked pipe.
In the industry I started in granulation. It was a happy ending event, in a time of transformation. The best school to have a future pharmacist.
Who inspired you? Did you have models?
In the 80s grandparents and parents. Simple people with whom we discovered nature, medicinal plants, passion for well-done work.
In the 1990s, parents and some of the teachers we've been interacting with. The passion for chemistry was a chance. An encounter that made a pupil of a school sports club go far enough to the national chemistry competitions / competitions.
In the early 2000s some of the faculty teachers, mentors in industry and business.
Training 1 to 1 is extremely important, and sometimes it can substitute any university education product, especially where we are talking about professions / vocations / trades.
The list of those who inspired / helped me on my journey is long. It contains the names of all of whom we have been interacting with over time: family, colleagues, patients.
Everyone I've been interacting with has contributed to my evolution. From the factory workers to the top management of the companies for I worked / worked with.
And we interacted with a few thousand people …
Steve Jobs said the following words in his Stanford speech in 2005: "You can not connect the expected points, you can only connect them in the search back, so you have to trust that the points will somehow connect in your future. – intestines, destiny, life, karma, anything.
What have I brought at this moment? A mixture of inspiration and sweat. Inspiration in the decisions taken, sweating to a destination where I have proposed.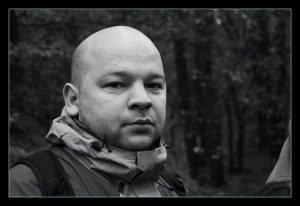 How do you perceive the profession of pharmacist today? How did you perceive when you started practicing?
It can be easily assimilated to the trader's profession (if we are talking about community pharmacy), the management profession (if we talk to the hospital pharmacy), etc. At first we see the romantic side of the profession (19th century, beginning of the 20th century).
What are your most important values and how did they influence your professional decisions?
Integrity. Respect. Creativity. And all professional decisions are centered on the needs of patients.
What are the strengths of a pharmacist in your opinion?
In theory, the complexity of the industry creates a wealth of opportunities. In practice, today's pharmacists are (self) limited to thin segments of industry (especially community pharmacy) and lose sight of the fact that, depending on the professional profile of each one, it could add much greater value to another segment.
From everything you've learned, if you were going to point out something that helped you that would be it?
During the course of my studies, the few degrees of freedom I had the chance to explore outside of the university, and that's what made the difference.
I have learned that life is not always fair.
What is the best training you've got?
There are several lessons from life. And there are more episodes that can be considered "training" extremely useful in life.
If you were going back in time, would you choose this profession? What are the strengths of this profession from your perspective?
Yes. I do not regret anything of the course so far. "Regrets. I've had a few. But then again, too few to mention. "
The strengths of the profession? It can open a lot of perspectives.
Weaknesses are somewhat limited by geographical conditioning (read Romania).
How did you evolve professionally? What were the inspired choices?
Exiting the Carpathian-Danubian-Pontic space was the most inspired choice. Unfortunately, it was only 23 years old.
What would you do differently in your career? 
Maybe I would like to come into contact with Romania's external environment earlier than at 23 years.
What is the least pleasant professional experience?
And for this chapter there are a few episodes from which I had to learn from.
If I were to nominate, the least enjoyable experience would probably be the lack courage of colleagues from the Romania when it comes to change.
How is a day out of your professional life? What are the roles you play over a daily basis?
One day of my life contains both personal and professional elements that sometimes intertwine. With rare exceptions, one can speak of a purely personal or exclusively professional day.
One day of professional life contains episodes of information about the business environment that I run (either activity reports from different industry segments, outside the industry, or interactions with external partners), episodes of information about the internal environment (sessions, sessions 101 , informal sessions with different colleagues), episodes of detailed analysis of all ongoing projects.
If we talk about roles, pharmacist/manager, I would say that is not the case.
There are aspects of training as a pharmacist that help me in my daily work but just that.
What motivates you to go before? 
Just the challenges make me move forward.
What would you like to know when you were at the beginning?
The cure for the disease of the Romanian society has not yet been discovered.
What advice would you give to those who are at the beginning to do?
To have confidence in their own forces and instinct, to have the courage to be unreasonable with the tendencies of the majority.
Flash Questions:
What is your daily ritual?
Between my morning and evening routine I have 3-4 cups of tea (hibiscus) and 10 minutes of reading outside the profession (usually developed in the last year of college when I found that for 4 years I had not read anything out of the pharmaceutical field ). At the moment I read "The March of Unreason" by Dick Taverne.
What is the best advice you have  received in your career?
The one to read as much as possible, both professionally and professionally (for general culture). Surprisingly, this advice I received from many people over time.
Who is currently inspiring you?
###
Thank you for your interest shown! If you find this useful, interesting or inspirational interview, I invite you to leave your comment below or here.
For other interviews and inspirational pills, watch our site or Facebook page.