Interview with a pharmacist – Pharm. Sp. Andi Horodniceanu
# The patient has to leave the pharmacy with the treatment but also with optimism and a good state of well-being.
# The pharmacist needs mentors especially during the first few years of professional activity
# Any little thing that is changed or improved -personally or professionally – means that you grow.
There are times in our lives when we ae very busy and more relaxing moments, when we are revealed with a multitude of opportunities, things that would be nice to do and things we have to do. If you are an active person, interested in personal and professional development, you will want to take on any challenge and make it your own. There will be many people who will want to conquer your time, challenge you and challenge your talents. In such situations the most important thing is to ask yourself: how many of these are for and about yourself?
Many opportunities that will arise in your career, this is due to the fact that you are a pharmacist!
Pharmacists today are part of a dynamic profession full of great possibilities. In your career you will assume roles you still cannot imagine yet. Be curious and open to various professional opportunities and be open to colleagues. You will find yourself often in an interprofessional environment, in teams, organizations, less in an individual practice.
A constant in your career will be the relationship you form with healthcare professionals in your community. The relationships you build up are very important in everything you practice, because the pharmacist's activity is in some way correlated with the activity of the doctor and the community. Often, the emotions that spring from these relationships can be discontent and frustration during periods of lack of correlation, but the ultimate goal of each  one is the one we serve – the patient.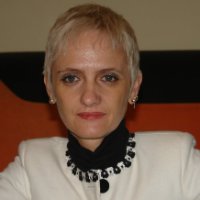 He graduated from UMF Grigore T Popa Iasi, Andi Horodniceanu is specialized in clinical pharmacy, and then in the management of health systems, risk management and quality management. She has extensive professional experience: hospital pharmacy, community pharmacy, she was a pharmacist inspector and adviser at Bacau Health Insurance House and regional manager at Europharm GSK Romania. Andi Horodniceanu is currently the manager of her own consulting and business management firm. 

What was your dream and vision of the profession at the beginning of your career?
You can not talk about a dream at the beginning of your career. You can talk about expectations, emotions, fears. The theory is a form of training, practical experience is something else. You do not realize what really to expect, except when you are in front of the patient and you have to show him a correct treatment, make him trust you as a professional, go over age-related distrust and implicitly over the lack of experience.
I chose the pharmacy as a passion, but I would have liked to learn medicine as well. But I chose the pharmacy though it was a time when the admission exam was quite difficult and you had to overcome another 18-20 candidates hoping for the same place. That was the competition at that time. I wanted to be a good pharmacist. Being a good professional but also a good person. I would never have wanted to be a good professional but without that degree of sensitivity without which you cannot reach the patient. The patient comes to the pharmacy with a need. Fewer are those who come for prophylaxis, most of them come for treatment. So they're already filled with negative emotions.
 Who inspired you? Who helped you on your journey?
I had my family support when I engaged on this road. They encouraged me, they supported me, and they made me believe in my dreams. All occurrences, all humans, all situations contribute in one way or another to personal evolution and growth. It was the family, then the teachers, the colleagues, the people I came into contact with, the collaborators. Everyone – conscious or not – had contributed to my professional and personal evolution. We need rolemodels. Especially when age does not leave room for the experience. When everything seems to be feasible and you do not necessarily see the hardships and obstacles. In college I met again special people: Prof. Cotrau, Ursula Stanescu and many others who knew how to show us the way.
How do you perceive the pharmacy profession today? How did you perceive when you started practicing it?
During the faculty the pharmacist's image is different from reality. In college, everything is seen through as that special job in the service of the patient, the permanent collaboration with the doctor. When you get to practice it, you run into the economic, political, financial reality that changes in some way the image you come out with from the auditorium. I've been trained and specialised in clinical pharmacy. My dream, like many other colleagues who took this specialization, was to work at the patient's bed, along with a physician with whom to make a great team. It did not work. Unfortunately in our country this therapy does not exist yet.
What are your most important values and how did they influence your professional decisions?
First, sincerity, fairness, sensitivity, stubbornness and ambition. All were a melange of values in which I believed and believe in. Even if sometimes I did not respond in the same way. Or simply, I have not always met people who have the same values. At this point I do not practice the pharmacy profession, although I work in that area. I have reached this stage, moving from the pharmacy – the hospital pharmacy then the community pharmacy. I chose to go to the Health Insurance House, then work in a multinational and today, to work on my own consulting and management business. I am in the position to permanently desire to learn new things, to know new people and to make things better by improving my personal performance.
What are the strengths of a pharmacist in your opinion?
The pharmacist has a large bag of information needed to be at the service of the patient. The baggage is made by those who direct you in college but also by the activity from the first years in which you form as a professional. It depends how much you want to take with you from this baggage. That's why I think, by entering the pharmacy, the patient needs to know that the professional will give him the correct and complete advice. The perception of today is different. The strong commercial aspect has intervened in the raining of the specialist. Sometimes there are such commercial constraints that tend to suffocate the profession and the relationship with the patient. The pharmacist needs mentors, especially in the early years of activity. This phenomenon rarely happens. Usually young pharmacists are employed and are thrown into the arena to reach a certain level of sales, at certain financial thresholds, and there is no longer a pharmacist with experience near them who explains them, handing them over to working fireworks. As far as the relationship with the doctor is concerned, this is absolutely necessary, but it is not always a win-win relationship. There are physicians who collaborate, discuss and consult with pharmacists. But there are few, and that's what I think is a loss for one and the other. A fall in the evolution and collection of professional information and indirect loss for the patient.
From all you've learned, you studied, if you were to point out a thing that helped you what would that be?
Beyond the professional being a human being.
What is the best life lesson you have received?
Every day you learn. You have to be open to this. Learn from all those who surround you and with whom you come into contact with. It would be unpleasant to review some people and forget others. From everybody, I learned something.
If you were going back in time, would you choose this profession?
I would probably choose the same profession, but I would add new perspectives of professional development so as to provide full and complex professional services. You always want to change something. I think this. If you do not want to change anything, you stop from evolution. Anything as little changed or improved – both professionally and personally – means to grow. This does not mean that every choice is a happy one – it would be too beautiful – but even those who do not go where you hoped for, is an experience you learn from.
The tendency to turn our noble profession into a commercial one.
How did you evolve professionally?
My professional evolution has changed directives and options, because I am a dynamic person and this has led me to always to look for something new to come up with the profession of pharmacist.
What would you do differently in your career?
I would not do anything different. I would do more. Do not know. Probably thinking about each situation, there were different approaches with more success. But overall I'm happy with the decisions  I've made. And if there were situations with other consequences than what were expected, that I've approached them wrong and I did not have results, I learned something from them. The energy should be used to change what you have before you, not to think about what it was like if you did it differently at that time. That moment is over. You are now working with the consequences of that moment.
What is the least pleasant professional experience?
When I was first put in the situation of not knowing .
What are the roles you play over a day?
Having to manage my own company of consultancy and management, the roles are much more than when I was an employee. None of them exclude each other but perfectly overlap. I'm a trainer, pharmacist, manager, accountant, salesperson, I am about everything you need to know about what's going on in my own business. I start the day reading all the emails, checking the agenda and eventually changing the priorities depending on what I find in emails, incoming phones, etc. I am reading the press, I am informing myself about what is going on at the level of entrepreneurship, which is being discussed at the Ministry of Health, National Medicines Agency, EMA, etc. I send important data to my collaborators, make opening/ relocation documentation for pharmacies, warehouses. I have days with courses. Days that are wonderful to me. I love to communicate with new people. And the working day is branching according to the ongoing projects I'm working on.
What motivates you to go before?
First of all what motivates me is not to disappoint my collaborators, to learn as much as possible, to do things the best way possible!
What would you like to know when you were at the beginning?
That you have to be careful about what is around you and that the shades of gray and other colors must exist. It's not just white and black, not just good or bad.
What advice would you give to those who are at the beginning of their journey?
Just that: whatever they do, do it with passion, respect the relationship with the patient and all other participants in their professional lives, not to be tributaries to customs, explore new ways in the profession and generally not be pessimistic. To be with soul in everything they start to do.
Flash Question:
What is your daily ritual?
I like the time when I drink my coffee in the silence of the morning, fill me with the green of the garden and the color of the flowers. Enjoy the first rays of the sun and the puppy who stands happy and protects me at my feet, talk to my husband about the plans of the day that  is about to begin. Then I get ready for the job and try to keep the sensations of the morning with me.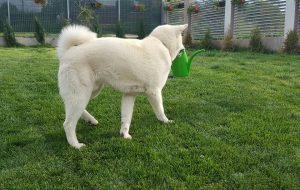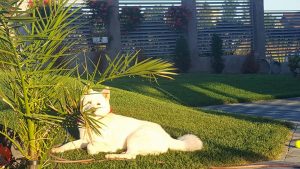 What is the best advice that you received in your career?
To be open for new things.
Who is currently inspiring you?
On the first place is the family. And even if it seems a bit different, I am inspired by the young people I'm in contact with when I'm attending courses.They inspire me, give me ideas to start something else, to perfect something, to deal with the siriations and issues that every man has to solve, even if they are professional or personal.
###
Congratulations for choosing this profession that will give you a great deal of professional development opportunities.
Be open when to the opportunities that knock on the door, you will have many unexpected opportunities throughout your career! Some may surprise you, others may challenge you, you always have to keep in mind all the perspectives that they offer you: some can change your destiny!
###
Thank you for the interest shown! If you find this useful, interesting, or inspirational interview, I invite you to leave your comments below or here.
For other interviews and inspirational pills, watch our site or our  Facebook page. , join the health professionals community to be the first to learn the news and relevant information of this community. We would like to meet you!