People inspire people! – a thing that I think strongly believe in.
Inspired by some of the books I've been reading lately, including the book by Tina Seelig, I am planning also to contribute to the inspiration of my colleagues through a compilation of interviews, discussions and advice from experienced practitioners, with expertise in the pharmaceutical field, experienced professionals with a variety of expertise, with a different career path that provides valuable advice on how to manage our pharmaceutical career.
These interviews provide a privileged insight into the life stories of the pharmacies who are next to us, those pharma professionals who have shaped their career in different areas. Most of the advice these professionals offer comes from personal experience. The life lessons learned and the secrets of success are essential for a young pharma professional.
We all need role models in our personal and professional life
Children are educated through imitation and adults by role model. We need to realize that we ourselves are the source of inspiration for those around us. By the nature of our profession, by the fact that every day we meet and greet tens, perhaps hundreds of people who in one way or another influence our existence, we become, with or without will, role models of behavior, education, lifestyle.
The specialists interviewed here are willing to share their own true heart felt stories from with the hope that their experience can help the young pharma professionals.
The key of the success of the scope of these interviews is that you, the reader, stay open and determined to become a successful leader in the pharmacy profession.
All pharmacists are in the position to lead, initiate and make changes.
To do this, we need to be motivated, and to accept various opportunities as they may occur.
One thing that I consider to be essential throughout the career path is continuous education, education and development, a topic that I am particularly addressing on this platform.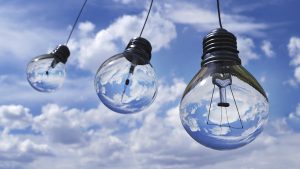 Why?
This series of interviews aims to be a guide to overcoming the professional challenges and highlighting the opportunities that are encountered throughout the professional career.
Pharmaceutical education is robust and rigorous, but there is no specific training on how to manage a career in the pharmaceutical field. The professional journey is full of situations that, depending on perspective we choose to see and our specific actions, they can be turned into opportunities or obstacles.
The wise advice these extraordinary pharmacies share, are of real value as they are the result of personal and professional experience.
I want that these thoughts help you, the reader, to achieve your maximum potential both professionally and personally in the direction that you have chosen.
Themes
Topics covered by these interviews include: overcoming challenges, the importance of continuing education and training, the importance of creating professional relationships, mentors, changing direction and finding the right person at the right time for the right job.
Who?
Interviews are written especially for young pharmacists or for the pharmacists who want a new career perspective. However, these insightful pieces of advice are interesting for any pharmacist, regardless of his/her experience.
Let yourself be inspired!