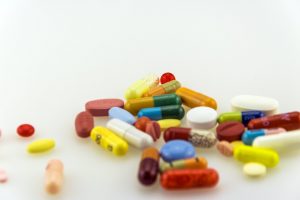 According to the WHO, the pharmacist is "a person ready to formulate, release and provide clinical information on medicines to healthcare professionals and patients." A pharmacist is a member of the health care team, and he plays a key role in providing quality medical care and pharmaceutical care to the general public. Pharmacists are experts in medicines and use their clinical expertise together with quality control and practical knowledge to ensure the safe delivery and use of medicines to the general public. Pharmacists are responsible for ensuring the pharmaceutical quality of medicines provided to patients under the regulations, as well as pharmaceutical education including patient counseling.
Throughout its modern history, the pharmacist struggled to balance his seemingly dual role in his profession, mercantile and professional. The  pharmacist is the only health care profession that is reimbursed primarily by the sale of products rather than by the provision of patient-specific services.
The responsibility for ensuring the safe, efficient and rational use of medicines lies within the pharmacists. Throughout the world, most pharmacists choose to practice this profession within the community to be close to the patients. Today's community pharmacists are trained and educated to provide patients with advice on the correct use of medicines and to promote a healthy lifestyle.
Pharmacists are experts in the field of medicines and drug delivery to patients, this is a highly skilled activity.
Often pharmacies provide this service so necessary to their community at the expense of other parts of their business in the current regulatory environment.
The more we use all the soft skills of a pharmacist, the more this will be reflected in a more educated, more informed patient.
Modern medicine and medical therapies are very powerful, very specific and have great potential for alleviating suffering and curing diseases worldwide but are also prone to abuse and the potential for dangerous side effects. The potential of modern medicine to deliver benefits is extremely conditioned and depends on how it is used. They are the cornerstone of health care and often a key factor for the success of a health service in European countries and beyond. In this context, the role of pharmacies and pharmacists has expanded, this role not only includes the recommendation and release of all established activities, but also the management of medicines and pharmaceutical care. Community pharmacy plays a key role in ensuring the safe, efficient and rational use of medicines.
In Romania, pharmacists have been hit on all sides in recent years, but imagine a world – and a health system – without them.
They have been called in many ways from millionaires or drug barons to drug vendors, they have been given more nicknames than an X Factor competitor. In most cases, there seems to be a large-scale misunderstanding about the value of the Community pharmacist.
Portrait of a 7-star pharmacist
The reasons for the pharmacist's existence in the community are reflected in the different roles the pharmacist has in the health system, as seen by the International Pharmaceutical Federation (FIP) and the WHO (World Health Organization). The pharmacist is at the same time a provider of health care services, a decision-maker, communicator, leader, manager and educator. The drivers of the pharmacist's existence in the community are reflected in the different roles the pharmacist has in the health system.
Service Provider – The pharmacist provides health care services. Whether these services are clinical, analytical, technological or regulatory, the pharmacist must be comfortable in his interaction both individually and publicly. The pharmacist must see his practice as an integrated health system. Its services must be of the highest quality.
Decision-making: Appropriate, effective and cost-effective use of resources (eg staff, medicines, equipment, procedures, etc.) should be the basis for the pharmacist's work. Achieving this goal involves the ability to evaluate, synthesize and decide on the most appropriate course of action.
Communicator: The pharmacist is in an ideal position, between the doctor and the patient. As such it is necessary to be informed and confident while interacting with health professionals and the general public. Communication involves verbal, non-verbal communication, listening, and writing skills.
Leader: if the pharmacist is in multidisciplinary care (within a medical team), or in areas where other healthcare providers are deficient or non-existent, he is required to assume a leading position in general well-being of the community. Leadership involves compassion and empathy, as well as the ability to make decisions, communicate and manage resources efficiently.
Manager: The pharmacist must effectively manage resources (human, physical and fiscal) and information; It must also be comfortable in managing other people. Furthermore, information technology and related information will challenge the pharmacist who takes great responsibility for the exchange of information on medicines and related products.
Lifelong learner: To practice and develop a career, a pharmacist must learn continuously. The concepts, principles and commitment to lifelong learning need to be supported throughout the pharmacist's career. Pharmacists should learn how to learn.
Educator: The pharmacist has the responsibility to help educate and train future generations of pharmacists. Participating as a mentor for future generations not only shares the knowledge of others, it provides an opportunity for the practitioner pharmacist to acquire new knowledge and to adjust and improve his / her existing skills.
Period automation – the role of the pharmacist
Why are pharmacists so vulnerable to automation? Will the pharmacies be replaced by the robots?
Medicine is a growth industry due to the aging population at national level over the next 30 years, we will need more and more medicines. By invoking this demand, statistics estimate an increase in the need for community pharmacists over the next decade.
The problem for pharmacists is that part of their work is marked by repetition.
Machines excel in doing things that require routine, things that are over and over again. Wherever there are people involved in repetitive tasks, even if these tasks are not all physical, and sometimes requires profound intellectual effort and problem-solving skills, there is a chance that they will be replaced by computers /robots.
There is a theory that the inclusion of robots in this profession will eventually benefit the profession. The more automation that goes into this area, the more pharmacists can focus on strictly human tasks: counseling patients and working with physicians to ensure the right medicine is prescribed to the right patient. There is much evidence to suggest that when pharmacists have more time to apply their medical knowledge, patient outcomes improve.
Now drug vending machines – so-called tele-pharmacy – are distributing pharmaceuticals that work in or out of the pharmacy without the need for a pharmacist. While many people admit that technology has overturned the way it works, it is difficult to admit that the robot that works next to you today will send you to the unemployment line tomorrow.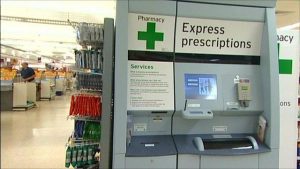 There is a popular pharmaceutical movement called the management of drug therapy. This is a new idea that allows pharmacists to stay with patients to discuss in detail the entire medication regimen. This helps the patient in a number of ways, from revealing the problems of drug therapy, to counseling that makes the patient feel more confident in his treatment regimen. Pharmacists currently have a limited opportunity to be repaid or reimbursed for this service, which means they will not feel overwhelmed by this activity in addition to daily activities. Legislation is changing in this respect in order to make it more attractive to provide additional services, allowing pharmacies to be paid to get more involved in managing patient therapy within a regulated framework.
This is just an example of how the pharmacy and profession change for the better. The role and evaluation of a pharmacist at work should be defined by how much a pharmacist can help a patient become healthier by using medicines rationally and safely rather than how many prescriptions can release in a healthy, one day.
I think the problems of our profession comes from the fact that only a small number of  pharmacists choose to build their professional lives around healthy values ​​and a deeply ethical spirit. Here is a prospective three-step guide, inspired by the great leadership model, which can be applied to the ethical professional life of a pharmacist, I read it in an article by a pharmacist colleague and it inspired me:
1. recognition
2. awareness and
3. alignment.
Recognizing the gifts we have been given, awareness of the needs of those we serve and aligning our work with these needs.
For a pharmacist, a moral compass based on such reasoning might give rise to a belief conceived below:
"To become a pharmacist, I was blessed with many gifts from my loved ones who supported my education; Gifts from society in general, which made higher education accessible to me; Gifts from teachers and mentors who shared their knowledge and wisdom; Donations from leaders I did not meet that made the pharmacy a better profession. I have an obligation to use these gifts wisely and for a greater purpose than my own comfort and well-being."
Credo could then continue with awareness:
"Underlining this recognition of my obligation, I realize that patients and people who need and use drugs can sometimes be misled due to ignorance and can sometimes be harmed by the methods used to improve their condition. I know that many of these negative outcomes could be prevented only if pharmacists' knowledge is properly applied."
And, the pharmacist's credo ends with alignment:
"This awareness creates a profound duty in me to do what I can to align my work and my work with the needs of people to help them in the safe use of medicines and at as affordable prices as possible. I can fulfill this professional duty through continuous development, self-evaluation, attention to the people I serve, mentoring me to young practitioners, and supporting collective efforts to create a valuable profession for the community."
I believe that every pharmacist is a leader in his profession every day, with small l or big L, we have the power to change peoples destiny. We can do it! through what we are, through what we do, we can truly  be positive models for our community.
This article was inspired by: Inspiration and references