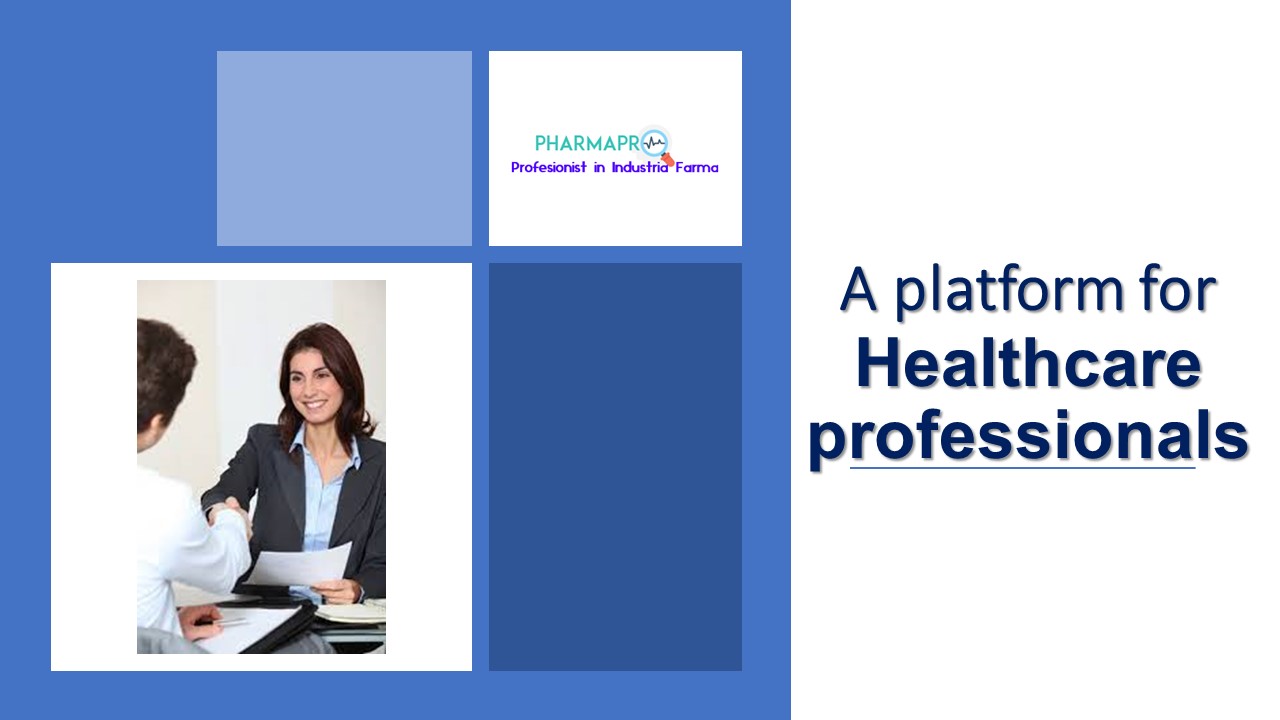 We have built this communication, education and development platform dedicated to healthcare professionals who are in direct connection with the patient care (pharmacists, doctors, nurses, students) and for those who work in the pharma sector.
We have developed this space in order to stimulate informal communication amongst pharma professionals, to make the voice of the healthcare professional become strong and be known.
This space aims to:
*Provide resources, inspiration and development opportunities
*Create a community of professionals with similar values and ideas *Brings together mentors and guides to contribute to the professional and personal development and growth of the healthcare professional
*Provide information on the pharmaceutical industry trends, legislative changes, healthcare tech trends, drug policy strategies and many more.
This platform was created and developed by  Dr. Pharm. Roxana Gavriloaia together with a group of colleagues, experts in healthcare.
BIO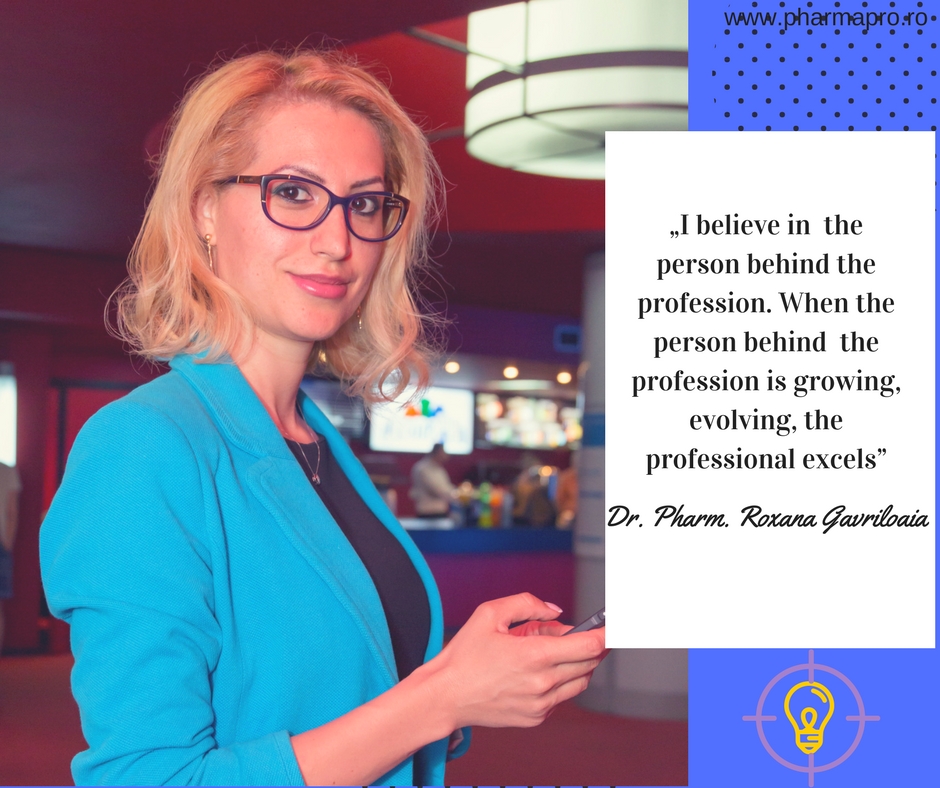 Dr. Pharm. Roxana Gavriloaia
Healthcare Professional Expert Adviser/ Speaker/ Trainer/ Pharma Coach
 My philosophy
Some might consider me a dreamer, an idealist which I cannot deny!
I believe in my profession, I think we make it! With perseverance, hard work and dedication everything is achievable!
An attitude full of hope, confidence in tomorrow, in a better future for the ones who follow us, is my dream!
I think I have a plan…or a dream…I am a realistic dreamer!
"I trust the person behind the profession. My belief is that when the person behind  the profession is growing, evolving, the professional excels"
My mission
I have assumed the mission of contributing to the evolution of the pharmacy profession, from the passion for this profession and from  the passion for continous education and development. I want to help healthcare professionals  find their personal resources  to achieve their owm mission, discover and love what they do and excel professionally.
My values
education and development
creativity and innovation
passion and devotion
quality and excellence
Healthcare Professional with a 360experience and vision
I am in a privigiled position to reunite and understand many perspectives of the pharmaceutical sector due to the knowledge of the problems faced by this sector, the expertise in different roles of corporate activity and experience with many important and influential players  in this market. (Manufacturers, distributors, pharmacies, professional organizations, industry associations).
I have PhD in Pharmaceutical Sciences, I work as a Regulatory Affairs Healthcare Professional, trainer, speaker and Pharma CoachR. I am pharmacist with a 360 vision  from the experience gained over 14 years of working in the pharmaceutical market.
I have attended various courses and specializations: advertising & regulatory affairs, pharmacovigilance, quality assurance, clinical studies, marketing and business negotiantion, ethics and diplomacy, counseling and personal development, training and coaching.
On many ocassions, I have been invited as a speaker, to support and present various themes in the pharmaceutical industry, including advertising of medicines and pharmaceutical regulations, workshops on doctor/pharmacist interraction courses, adherence to treatment, during the events held by different pharmaceutical organizations: Romanian College of Pharmacists, OAMMR, Pharma Business, Farmacist.ro, Doctrina, etc.
Through the events I support and organise, I combine professional information with techniques and concepts from personal development to provide a broad and comprehensive view of the data presented. I think I'm an innovative pharmacist, a pharmaicst who wants to offer more for the profession.
I have worked in multinational and multicultural environments where I was formed both as a professional and as an individual, and this helped me develop my  skills and professional expertise in this complex industry.
Past and present professional interactions:
The pharmaceutical industry- as part of a variety of multidisciplinary teams, in different roles in areas such as Drug Advertising & Regulatory Affairs, Policy/ Advocacy, Clinical Trials, Pharmacovigilance, Quality Assurance.
Active member whithin professional organizations and trade associations from the pharmaceutical industry
contributor in medical and pharmaceutical journals – Scientific and medical articles (Pharmacy Magazine, Pharmaceutical Practice Journal, Pharmacist.ro, Pharma Points)
Volunteer in CSR activities and projects (I am a supporter of non-profit organizations)
Scientific research together with peer colleagues
Community pharmacist – in urban and rural areas – as a local pharmacist and pharmacy  manager, in national chains and independent pharmacies.
I have attended events for: